May 15, 2012

Web/Tech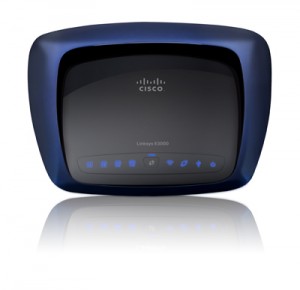 I have had the same router for probably 3 years now, which, in terms of routers, is a pretty good amount of time.
I bought a Linksys WRT54G in 2008 and it has been great for us in terms of speed and coverage, as well as reliability. Now, part of the reason why it has been so fantastic is because I have been using DD-WRT as the firmware on it, which is open source and adds a lot of extra features.
In Mid-December, it finally gave up the ghost and wouldn't even turn on anymore. So off I went in finding a replacement wireless router. I could have gone with something that was pretty much the same, but I figured, if I am going to get something new, I want it to have some extra features and be something I don't have to replace in another year.
I looked at all of the big brands and lines from companies like Linksys, Netgear, D-Link, Asus, and a ridiculous amount more. And in each brand, they had quite a few to choose from, which made my decision even harder.
I finally decided on the Netgear N600. It was dual band Wireless N, had built in DLNA streaming by plugging in a USB hard drive, could work as a time machine backup for macs, could work as extra storage for TiVo, and could even share printers directly from the device. All in all, it was exactly what I was looking for. Unfortunately, it wasn't near as reliable as I had hoped for the $130 price point. The wired network seemed to work pretty well and consistent, but the wireless seemed very likely to drop in midstream. I probably wouldn't have noticed, but our Google TV streams DLNA over wireless, and it would drop midstream pretty frequently. With that, I decided to send it back to Amazon and eat the restocking fee in order to get something that actually worked.
As a replacement, I bought the Belkin N600. This router was also dual band Wireless N, worked as a print server, did backup, and worked as a UPnP server for videos as well. Again, it sounded great, but it was even more shaky than the first one. Not only was the interface extremely slow with every change I would make,  this piece of junk actually would drop wireless about 5 times in a single hour and a half movie. This drove us absolutely crazy. So I was off again to find a replacement and send this thing back as quickly as possible.
So, what I found was that the best option for me was the Linksys E3000. This guy has the same dual channel wireless, as well as the UPnP server for hosting video and music over USB. Plus, one of the coolest things, and something that I am very happy about, is that I can go right back to my old faithful DD-WRT firmware if I would like since it is supported for this model. This model has been the epitome of stability. It has actually been much easier to use as well. This is really the model I probably should have gone with in the first place, but I saw all of the cool features of models like the Netgear and Belkin routers.
I would highly recommend this model if you are looking for some of the same features I looked for.