May 16, 2011

Current Affairs
,
Health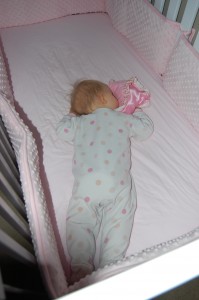 I am a hardcore sleeper. I love to sleep, though not as much as some other people. I always thought I had great sleep habits. I went to bed at reasonable hours, I didn't sleep with the TV on, so I don't have to have background sounds. I don't even have to have it completely dark. So, I am a pretty adaptable sleeper. The one thing I didn't factor in was the position that I slept in. I would sleep on my back, front, sides, whatever was comfortable because if it was comfortable, then that means I that's how I should sleep so I can get the best rest, right?
Apparently not.
Sleep problem number 1
A couple of years ago while my wife was pregnant, I started getting headaches and my jaws were hurting. They were hurting so bad, that there were times where my jaw would lock to a point and would take serious work to get back into a normal position. I went to the chiropractor and he said told me that I should buy a Bruxing guard. I had never heard of this before, so he explained what it was. It's a mouthguard you wear in your sleep. Kind of like this one. Apparently, while I was asleep, there was much wailing and gnashing of teeth. Or at least the gnashing part. I was grinding my teeth while I slept. I think I was more than a little stressed over the pregnancy and though I was calm during the day, it was taking a toll on me at night when my body was supposed to be repairing itself.  This was my first sleeping problem.
I never thought that I could sleep WRONG. I thought my habits were perfect. I got enough sleep, my surroundings were good. I thought I was doing everything right, but there are some things that you just can't control, and this was one of them. When you are asleep, your body just does whatever the heck it wants, whether you like it or not. And for me, grinding my teeth was something my body did regardless of what I told it to do.  As time went on, I realized that I also clenched my teeth when I weedeated or mowed, or did anything where all of my focus and concentration was on one thing for a relatively large amount of time.
After awhile of wearing the guard, I didn't wake up with my jaws hurting anymore, and they didn't pop nearly as much as they used to, though my wife still doesn't care to hear me chew in a quiet room. They still pop quite a bit, though they don't hurt near as badly.
Sleep problem number 2
About a year ago, I started waking up with my neck killing me and, once again, headaches. So, I went to the chiropractor again and he told me that I really shouldn't be sleeping on my stomach anymore. While it may feel good, it was killing my repair process and making me hurt all day because of it. The natural curvature in my neck was totally out of whack, so he set me up with a double cervical pillow that has two humps so that you can lay on your back to sleep. And after you get used to the smaller hump, you move to the larger hump in order to increase the curvature of the spine. One good thing was that since it was something that I pretty much had to have, my insurance actually paid for it, which was wonderful. I hated this little pillow, but loved it at the same time. It took me a few weeks to get used to it, but I did get used to it and no longer woke up with a stiff neck and headaches. I slept on it for about 9 months and then, rather than taking it on the plane with me for our vacation, I decided I'd sleep with a regular pillow instead.
It was wonderful…for awhile. It worked great and I slept really well for a couple of months, but then I somehow got one of my wife's pillows and it was thicker than the ones I normally used. It was so firm, in fact, that I kept rolling off of it all night, and rather than get another pillow, my neck was super stiff the next day from constantly readjusting and trying to stay on the pillow. After that, I don't even think about sleeping on anything but MY pillow because there is nothing more frustrating than wanting to wake up rested and only feeling more tired and sore than when you went to bed.
Sleep problem number 3
Even though the cervical pillow was supposed to keep me off of my stomach, I somehow would end up on my stomach from time to time anyways. At some point, I apparently kept going to my stomach and was waking up with a killer neck pain since the pillow was curved and my neck was completely facing the wrong direction. I had to go to the chiropractor a couple of times to get it fixed, but it was fixed, so in my infinite wisdom, I thought one way I could keep myself from sleeping on my stomach was to have my arm in the way. So I ended up sleeping on my arm, on my stomach. What did this mean? It meant that I had shoulder problems on the way.
I had apparently pulled my rotator cuff out of place because I was sleeping with my shoulder in such a bad position for hours at a time, and not only would I do this on one side, but I would flip over and do it on the other arm. What was I thinking? So here I am 5 months and lots of chiropractic sessions later. My shoulder is finally getting back to normal, though I still have some work to do. I would go in for my weekly sessions, but then he would give me homework to do in order to rehabilitate my shoulder. I would do them here and there, but not consistently. Once I was doing them consistently, the repair and healing was much quicker. Now I am moving to the next stage of the rehab in band exercises to get my shoulder back to full range of motion.
Sleep problem number 4
I thought that my shoulder woes were behind me, I was sleeping on my back, sometimes my side, and I wasn't putting my arm underneath me, so I thought I was all set. Wrong.
A couple of weeks ago, I was waking up with my shoulder popping like crazy, even more than it did before I started therapy, and I could not figure out why. I thought that I was sleeping right, once again, and once again I was proven wrong.
I woke up the next day with my shoulder above my head and above the pillow and found out that it was severely aggravating my shoulder, and from what I have read, can actually be bad for your heart too. I went to the chiropractor, and sure enough, my shoulder was terribly out of whack.
How did I gain these terrible sleep habits?
I think it's primarily from aging. When I was younger, I could sleep however I wanted to and would have zero repercussions, but now that I'm older, i'm not as bendy and able to bounce back as I used to be. I also think that stress has been a part of it. I used to have a very cush job where I came in and did my job, then went home and didn't have to think about it until I came back the next day. But my current job is a little more high intensity, and is a 24/7 support position, so there is an obvious upgrade in the stress department. The last, and major thing that I believe contributed is my lack of physical activity. Since Lyla came into our lives, my activity level has decreased substantially, almost to nil because I want nothing more than to be with my family. I want that even more than going to play basketball with the guys or going to the gym, and I believe that has taken a toll on my body. I am stiff more often from lack of movement, and my muscles aren't able to stay strong enough to keep things in place where they should be.
How can I fix these problems or not have them at all?
The first thing is to stay active. As with most things when you get older, you have to work harder to stay in shape and keep your joints and muscles in good form. We joined a gym last month and are trying to find a happy medium where we can spend time at the gym enough to be healthy, but not be gymbugs who are there all of the time and never at home with each other.
The second thing is to go to the chiropractor as soon as you start feeling these things creep up on you. When my issues started, I waited way too long each time to get it looked at. I thought it would fix itself, but without the proper attention that just wasn't going to happen. So go to your chiropractor and get it looked at just as soon as you realize that something is out of whack and bothering you. We go to Sunshine Chiropractic in Knoxville/Maryville and are very happy with the results.
The third and final thing is to really pay attention to the way you sleep. Don't just fall into bed and stay that way. Really think through your sleep habits. Whether that's the amount of sleep, the position you sleep in, or your surrounding environment. If you can't sleep well, then your body can't repair properly and you won't feel rested the next day, only sore and tired.
That's about the end of it. It's really not in our DNA to think about how we sleep and to just get comfortable, but if you don't think of it now, you will think of it when something goes wrong. So do yourself a favor and think about it before you have problems, so that you don't have to go down the same road I did.
I read an article about sleep positions last week on CNN. It's a really neat article to read through and determine what kind of sleep position is best with pros and cons for every position. Check it out if you want to learn more.